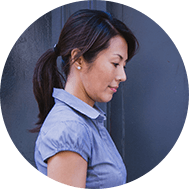 I was nervous at the start being my first time but Janti was very welcoming and very comfortable; Was a great experience- really relaxing and beautifully unfurling, will be continuing these sessions with no doubt.
Defiantly recommend janti at diamond hypnotherapy nice comfortable atmosphere 35 years of smoking left a non smoker and still going can't thank Janti enough thanks for changing my life
Janti has been great.
I quit smoking from the first visit and no cigarettes in the last 4 weeks.
No need of patches,no need of medicine and no side effects.
I will recommend to anyone who is looking for a quick and easy way to quit smoking
to contact Janti
Janti is truly talented, I smoked for 8 years and I walked out of the session as a non smoker. I can't thank you enough Janti, I'll be back
After my initial visit with Janti I was feeling so much better and more confident with my decision to give up smoking, I would recommend everyone give it a go, best thing I have ever done for my health, and the financial benefits are definitely a plus.