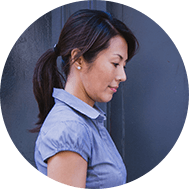 I was nervous at the start being my first time but Janti was very welcoming and very comfortable; Was a great experience- really relaxing and beautifully unfurling, will be continuing these sessions with no doubt.
Defiantly recommend janti at diamond hypnotherapy nice comfortable atmosphere 35 years of smoking left a non smoker and still going can't thank Janti enough thanks for changing my life
Janti has been great.
I quit smoking from the first visit and no cigarettes in the last 4 weeks.
No need of patches,no need of medicine and no side effects.
I will recommend to anyone who is looking for a quick and easy way to quit smoking
to contact Janti
Janti is truly talented, I smoked for 8 years and I walked out of the session as a non smoker. I can't thank you enough Janti, I'll be back
After my initial visit with Janti I was feeling so much better and more confident with my decision to give up smoking, I would recommend everyone give it a go, best thing I have ever done for my health, and the financial benefits are definitely a plus.
🚭‼️ DAY 16 OF NO SMOKING ‼️🚭
To say I'm pretty proud of myself is an understatement!
My secret to successfully quitting ..
DIAMOND HYPNOTHERAPY
I walked in wanting to quit but after many failed attempts I didn't think it would happen, so I spent the money and we went to see Janti at Diamond Hypnotherapy!
I WALKED OUT OF THE FIRST
SESSION A NON SMOKER!
There are still times I think of a cigarette but now my mental strength has kept me away from temptation.
And I'm so proud of my husband Justin Storie who was a packet a day smoker and has also now quit after only one visit to see Janti at Diamond Hypnotherapy
I had tried several other techniques to stop smoking over the years but none worked. The hypnotherapy session with Jaynti was very relaxing and I left feeling confident I was no longer a smoker! Jaynti is very professional and friendly and I would highly recommend his Stop Smoking hypnosis.
I was pleasantly impressed how at ease I felt. I feel very comfortable to recommend this service to anyone, thank you
Dear Mr Janti
My family and I would like to thank you from the bottom of our Hearts. ❤❤❤❤❤❤❤ Its been a long road for myself with drinking alcohol its has affected me and my family for a long time. With a very negative effect. Until now!! With the stereotype of an Aussie bloke working Construction drinking beer watching footy, BBQ, after work beers, its a sunny day, its a rainy day any excuse to drink was it for me with the attitude of she'll be right mate. But it wasn't.
The claws of addiction set on me hard. I tried to stop a lot Doctors Medications that throw me around. Cold turkey until that voice inside my head got me!!!! I can happily say that voice is gone thanks to Janti. The Alcohol is still in front of me, friends drinking, been to the Pub. But no urge to want to drink and honesty I don't know why? No more waking up with that dread. Thinking what did I say? what did I do? Or worse. No more hang over anxiety!! The best thing for me is more time with my family a lot more time. Waking up early its a Blessing. Thank you again Janti and thank you for the on going support . 💖
Administrator Answer
thank you for those very kind words Jesse, it was my pleasure to help you and you are an inspiration to all others out there.
I went to see Janti at Diamond Hypnotherapy to help me with weight loss.
I have tried every diet, challenge you name it.. sometimes I lose weight and then I end up putting more weight on and the journeys are always miserable and overwhelming. I am currently on day 8 of no takeaways, eating smaller portions, moving everyday and so far it's easy, I don't know how but it is. I can't believe how I'm not controlled by food anymore and neither can my family.
This is the longest time of my life I've gone without KFC, hot chips, bread and I'm all good. I can only get better from here.
Watch this space!!
I finally quit smoking.
Janti was incredibly welcoming.
Provided a relaxing atmosphere.
7 days since visit and no cigarettes!!
I was out of options to try and I'm so thankful I did this.
Thank you Janti 😊